Regular price
IPA Theory #1
---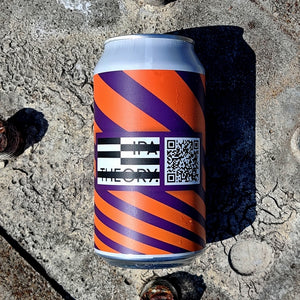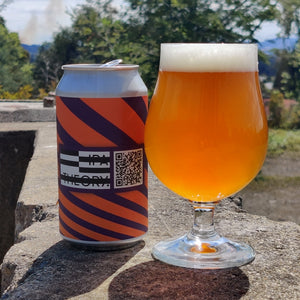 Regular price
IPA Theory #1
---
IPA Theory is a new series of delicious hop-centric beers all about brewing creatively.
We'll brew a new IPA Theory every 6-8 weeks.
For the first edition, we donned our lab coats and did a deep dive into BEER SCIENCE to create the tastiest IPA we could!
IPA Theory #1 is all about thiols.
Thiols are potent flavour compounds that can have grapefruit & passionfruit characteristics. For this recipe we chose hops higher in thiols, and then selected brewing processes and yeast strains to unlock more of them.

You can read more about the brewing process in this blog post.
Packaged 22nd September 2023 - we waited 3 weeks after canning to let this beer settle prior to release.
TASTING NOTES=
Aromas of grapefruit and apricot dominate, with a saturated herbal/fruity hop character. The flavour tracks the aroma at first, with more passionfruit coming through alongside a toffee-like malt sweetness that is quickly foiled by smooth hop bitterness. Aftertaste is rich with apricot jam and a lingering marmalade bitterness.
There's a satisfying depth to the hop flavour of this beer - every sip reveals something new.
MALTS=
pale, chit malt, melanoidin
HOPS=
Cascade (mash hop)
Idaho 7, Motueka (whirlpool)
Idaho 7, Galaxy, Citra Cryo, Motueka (dry hop)
YEAST=
co-pitch Verdant IPA & BRY-97
OG 1.065, FG 1.013, IBUs 55
Total hops= 21g/L