Regular price
Hairy Troll
---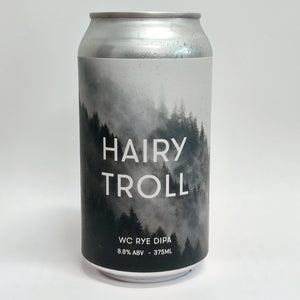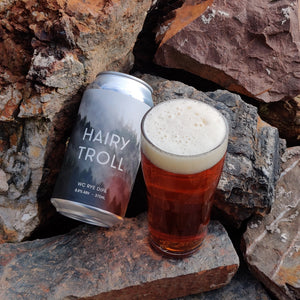 Regular price
Hairy Troll
---
Far into the coniferous west there lives a hairy troll. He's dressed in flannelette and eats a diet of barley and bitter herbs. Rad dude.
Tasting notes= pine and deep citrus aromatics lead to a resiny palate with a rich caramel malt sweetness and a brisk, satisfyingly bitter finish. This beast of a DIPA makes a return after its popular debut last year!
West Coast Rye DIPA. 8.8% abv.
Batch #5: canned 11th Oct 2022.
24 x 375mL cans
Malts= pale, crystal rye, carapils, dextrose
Hops= Columbus, Vic Secret, Strata, Simcoe Cryo
Yeast= American ale
OG 1.076, FG 1.010, IBUs 98