Regular price
Woolly Mammoth
---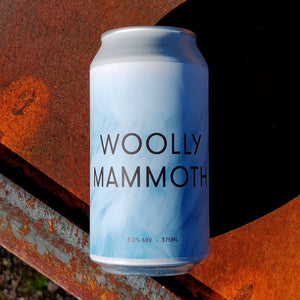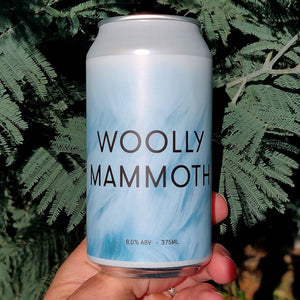 Regular price
Woolly Mammoth
---
Double IPA. 8.0% abv.
24 x 375mL cans - gross weight 9.5kg
This is batch #2; canned 22nd May 2023.
AROMA= complex mix of overripe pineapple, lime zest, and perfumed florals.

SIP= fluffy; sweet lemon/orange, spicy cinnamon note, pineapple liqueur.

FINISH= soft; finishes dry with a tropical fruit cocktail note and some yeast spiciness.
Ingredients:
Malt: pale, oat malt, flaked wheat
Hops: Azacca, Strata, Simcoe Cryo (total 19g/L)
Yeast: Voss kveik
OG 1.069, IBUs 40, ABV 8.0%