Regular price
Lusty Winter (2020)
---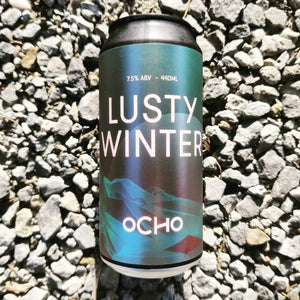 Regular price
Lusty Winter (2020)
---
16 x 440mL cans - gross weight 7.7kg
Now offering local delivery for those in the greater Launceston & West Tamar regions (postcodes 7248-7250 and 7270-7277) - contact us if you need to check.
Winter 2020 release in 440mL cans.

A Baltic Porter brewed with loads of toasty Vienna malt and cold-steeped roast barley for a super smooth dark malt character. It's rich and satisfying, with notes of creamy dark chocolate and Kahlua.
 

Packaged 27th May 2020.
Ingredients:
malts= pale, vienna, red x, crystal, carafa
hops= eureka (total 1.0g/L)
yeast= US-05 (cold fermented)
OG 1.069, FG 1.013, IBUs 35